I am proud to announce that my new 15' Sheelin Boat has finally arrived and is now ready for rental on Lake Drennec, in the heart of the Monts d'Arrée, a fly angler's paradise.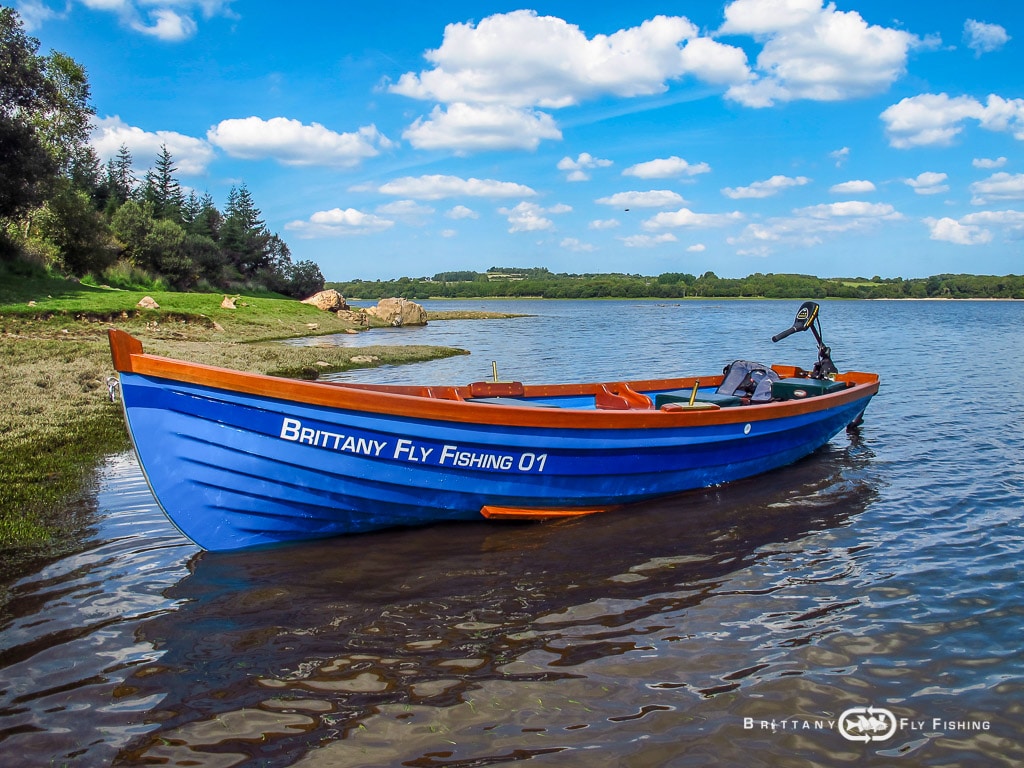 The fishing season has now been extended to December 31 and the late season (September 20 to December 31st) is only open to fly fishing only on the entire body of water. With the more moderate temperatures, surface fishing with dry flies is now at its peak. Daddies (daddy long legs/tipulidae) on the water allow for some great lough-style fishing and should last until the first frosty nights, then followed by fry feeding season which usually attracts the bigger fish to the lake's banks.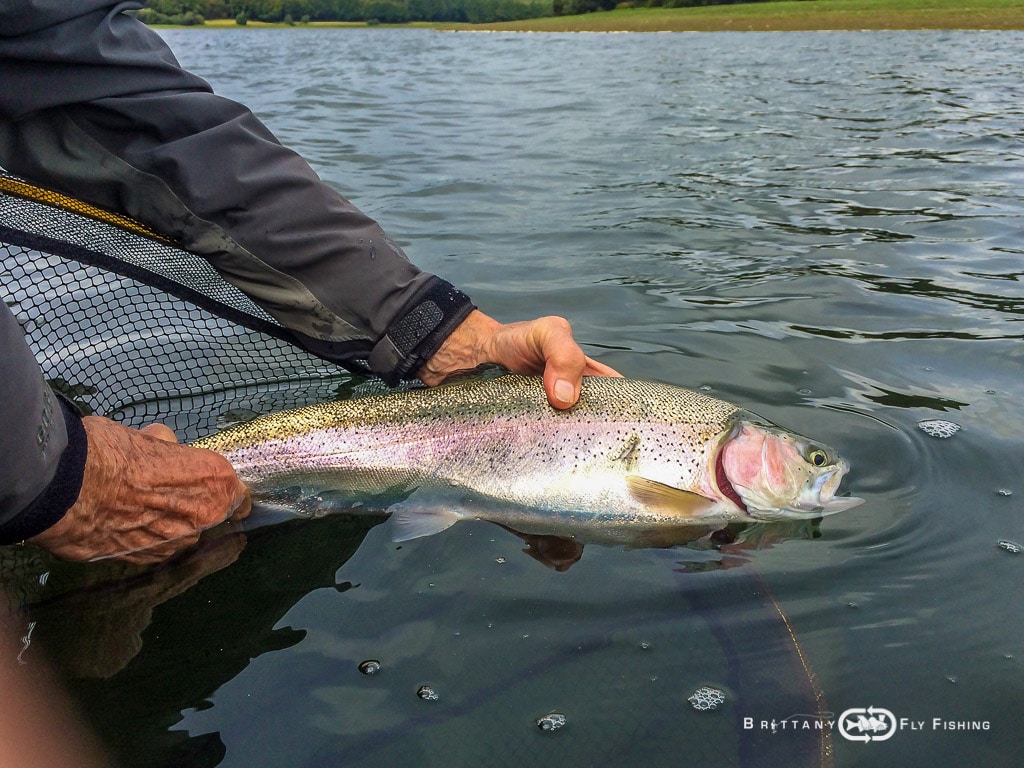 The autumn months are usually quite mild here in the Monts d'Arrée, with great to excellent conditions for fly fishing, up until the end of the season.
My new boat has been manufactured in August 2015 at the Sheelin Boats Ltd. factory in Ireland, in the town of Mountnugent in Co. Cavan, on the banks of splendid Lough Sheelin (1900 hectares).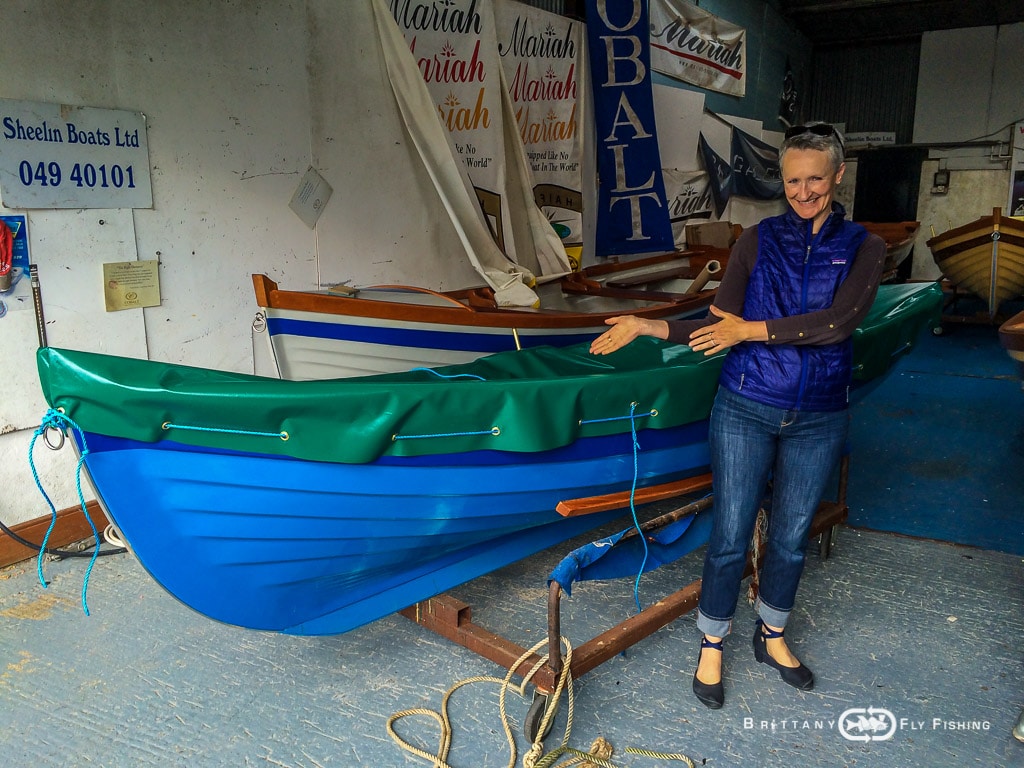 I have had the great fortune to collect the boat,along with my wife Lydie, in September this year, enabling us to meet again with Michael McCabe, 86, the founder of Sheelin Boats Ltd., and his son Declan, running the business now.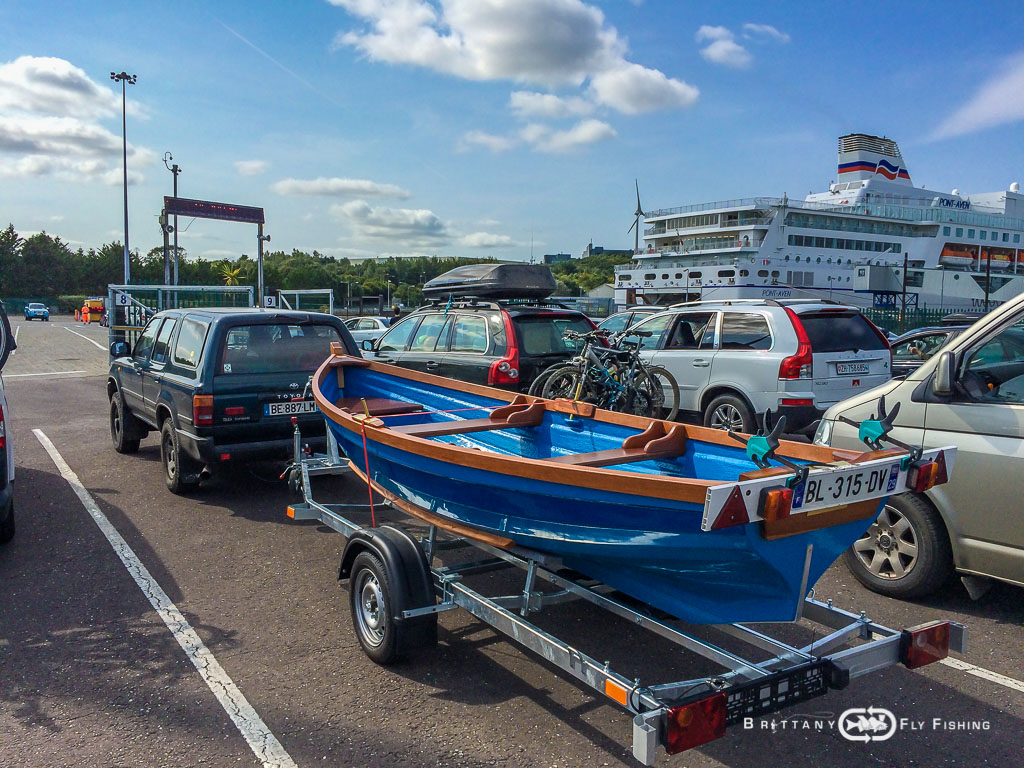 I have been visiting their factory for a number of times in the past 15 years. First time was in 1999, when I got my first boat, a 19-foot model Large, christened "An Dourgi Kozh" (literally: The Old Otter, or rather The Cunning Otter), that I now use on our waters here and namely at Drennec Lake since April 2015. Before that, I have put it to great use fishing for pike on Lake Saint Michel but its intended purpose has always been trout fishing.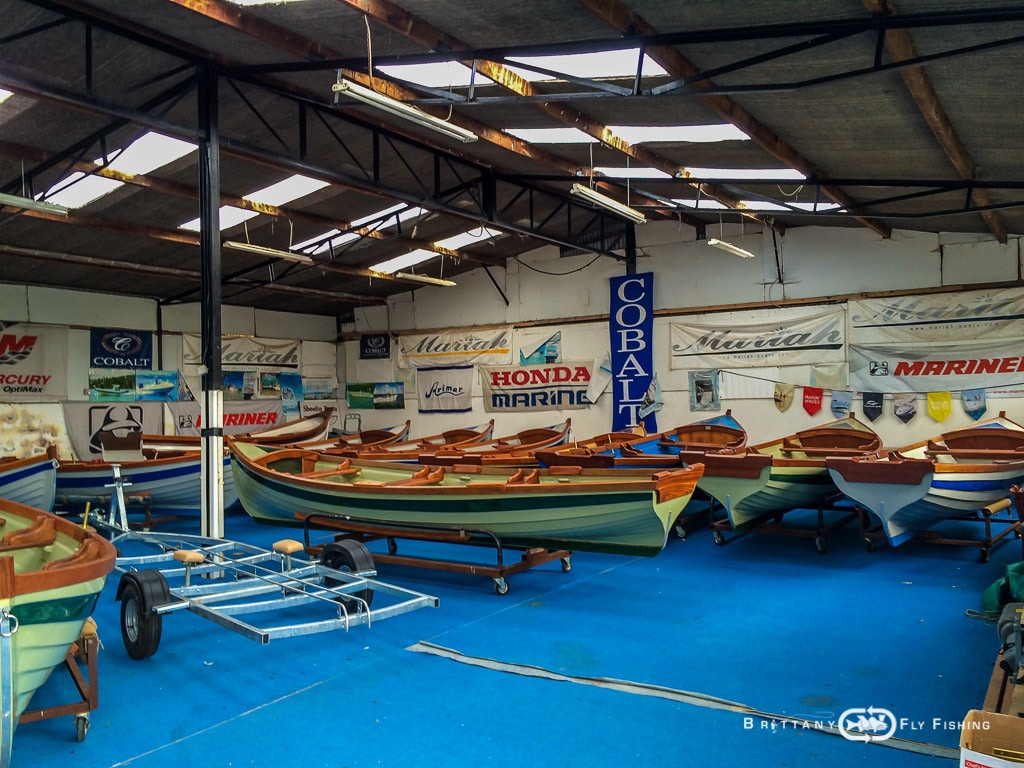 Sheelin Boats Ltd. Is the last remaining of the Irish boat yards specialized in lake boats that still manufacture boats on a regular basis. They have 4 full time boat builders that produce anywhere between 150 to 200 boats per year (formerly some 400 boats, before the crisis). They have 5 models on offer, from a 13-footer over 15- and 17-footers to a 19-footer in standard and large. If you happen to be interested in purchasing a Sheelin Boat and a CE-approved trailer, fell free to contact me any time.
Boat information :
Daily boat rental.
Boat: Sheelin Boat, 15 feet (Length: 4,57 m. Width : 1,25 m).
Navigation category: D.
Maximum number of people on board: 3.
Equipment:
Electric trolling motor Minn Kota Traxis 55lbs of thrust
Battery Minn Kota 12V 110ah.
A set of rowing oars.
One anchor and anchor rope.
2 (or 3) Airflo boat seats.
Traditional floatation vests (1, 2 or 3). (please bring your personal automatic inflatable safety vest).
The boat is equipped with a manual bilge pump.
A navigation map of Drennec Lake and safety insctructions.
Paper work:
A rental contract will be established twofold before people will be able to get on board. A deposit of € 900,- must be secured (bank cheque preferred)
The boat will have insurance for the entire time of rental (AXA Plaisance, contract N°6824961004) for up to 3 passengers maximum.
Rental hours:
Rate:
90€* /day (plus supplement for evening hatches beyond 19:00 hours).
Rental upon reservation only.
*Based on 2 anglers, one day boat fishing Drennec Lake will set you back under 60 Euro per person (€45,- plus €12,- license cost) for some excellent angling at great venue in an exceptional boat, comparable to the best of British reservoir fishing (that usually have a much higher angling pressure and difficult fish).
Local lodging in B&B can be found at very reasonable rates, often at 70% to 80% of what you would typically pay at a B&B in Britain.